Please note that the advice on this page is specifically for patients who have conditions which could have impaired their response to the first and second dose of the Covid Vaccine. The advice for boosters is different to what is referred to as dose three. Further information on boosters can be found on the
government website
or on our Covid-19 information page.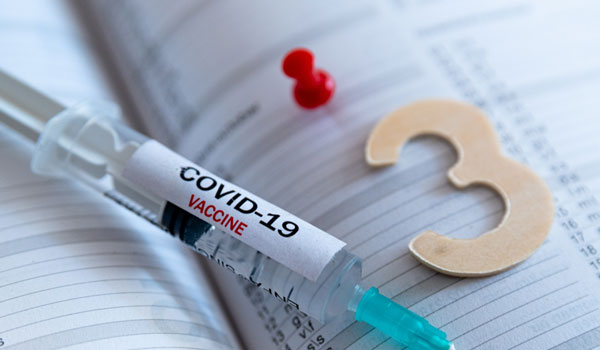 Frequently asked questions
Updated 4th June 2022
What are the dose intervals for covid vaccinations in people with low immunity?
admin
2022-06-23T09:02:33+00:00
In keeping with ATAGI advice, people 5 years old and over with impaired immune function or who are taking medications that impair immunity should have a third dose of a Covid-19 vaccine to complete their primary course. People 16 years and over should also have a fourth dose and 5th dose to act as their boosters (see below).
An mRNA vaccine (Pfizer or Moderna) is preferred to Vaxzevria (AstraZeneca) for this 3rd dose. AstraZeneca can be used for the 3rd dose for individuals who have received AstraZeneca for their first 2 doses if there are no contraindications or precautions for use, or if a significant adverse reaction has occurred after a previous mRNA vaccine dose which contraindicates further doses of mRNA vaccine (e.g., anaphylaxis, myocarditis).
The recommended interval for the 3rd dose is 2 to 6 months after the 2nd dose of vaccine. A minimum interval of 4 weeks may be considered in exceptional circumstances (e.g., anticipated intensification of immunosuppression; outbreaks).
Do I need booster doses?
admin
2022-06-23T09:04:41+00:00
People aged 16 years and over with immune compromise or who have the conditions listed below are advised to have a booster (fourth dose) 3 months after the third dose has been given. A winter booster (fifth dose) is recommended 4months after the first booster.
What conditions make me eligible for a third or fourth dose?
admin
2022-06-23T06:57:56+00:00
Blood related cancers such leukemia (current)
Current active treatment for cancer – including chemotherapy, radiotherapy, and/or hormonal therapy
Recipients of a solid organ transplant with immunosuppressive therapy
Stem-cell transplant recipients or chimeric antigen receptor T-cell (CAR-T) therapy within 2 years of transplantation.
Multiple immunosuppressants where the cumulative effect is considered to be severely immunosuppressive
Primary immunodeficiency conditions – including combined immunodeficiency and syndromes, major antibody deficiency (e.g., common variable immune deficiency (CVID) or agammaglobulinemia), defects of innate immunity (including phagocytic cells), defects of immune regulation, complement deficiencies and phenocopies of primary immunodeficiencies.
HIV with CD4 counts <250/μL or those with a higher CD4 count unable to be established on effective anti-retroviral therapy
Long term renal dialysis
Anyone taking the following immunosuppressive therapies (now or at the time of dose 1 and 2):
Mycophenolate
Methotrexate (10mg per week or more)
Leflunomide
Azathioprine ≥0.5mg/kg/day
6-mercaptopurine
Cyclophosphamide
Cyclosporin
Tacrolimus
High dose corticosteroid treatment equivalent to >20mg/day of prednisone for ≥14 days in a month
Abatacept
Eculizumab
Alemtuzumab
Fingolimod
Covid-19 Information
Vaccines available at Hills Family Practice Pfizer Comirnaty Bivalent BA.4/5 Booster - for 12 years and over Pfizer Comirnaty  - for 12 years and over primary course Pfizer Comirnaty paediatric formulation - for children 5-11 years of age Spikevax bivalent orginal/Omicron BA.1 formulation (Moderna)-  booster for 18 years [...]
Please note that the advice on this page is specifically for patients who have conditions which could have impaired their response to the first and second dose of the Covid Vaccine. The advice for boosters is different to what is referred to as dose three. Further information on boosters [...]
This page provides you with information about what to do if you have Covid-19. The advice on this page is of general nature and you should seek medical attention or call us if you have any questions. Frequently asked questions Managing Covid-19 [...]