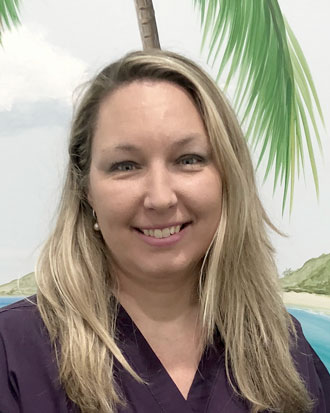 KYLIE
Bachelor of Nursing at Australian Catholic University in 2004, as well as holding a Graduate Certificate in Cancer Nursing at The Australian College of Nursing in 2012. She has completed her Immunisation for Registered Nurses in 2013 and has a Graduate Certificate in Diabetes Education and Management from the University of Technology Sydney in 2016
Kylie started here in May 2013 and works here full time. Her background started in veterinary nursing which she worked in a small animal veterinary practice for 5yrs. She then went on to complete her Enrolled nursing in 2002, and in 2004 completed her Bachelor of Nursing. For over 10yrs she worked at Royal North Shore Hospital in adult surgical nursing, which specialises in Oncology -Urology, Gynaecology, Vascular and ENT. Kylie is passionate about Diabetes management and helping people manage and improve their health. She is an important member of our team involved with our NSW Integrated care program and Health Care Home program.
Kylie has a young family of 3 girls and busy being mums taxi!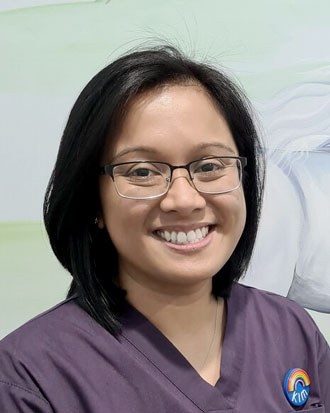 KIM
Kim completed her Endorsed Enrolled Nursing qualification in 2005 before completing her Bachelor of Nursing at Western Sydney University in 2009. She then began her New Graduate program at Westmead Hospital where she gained experience in Respiratory Medicine, Gastroenterology, Orthopaedics and Geriatrics. For the next two years Kim worked in the Westmead High Dependency Unit before beginning work at the Paediatric Intensive Care Unit at Westmead Children's Hospital in 2011. She worked within this highly specialised unit for the next 10 years nursing the state's most complicated and unwell children. She has provided care for children undergoing complex surgeries such as liver transplants and cardiac surgeries, as well as a range of other conditions such as respiratory illness, trauma, burns or other severe medical conditions.
Kim joined the Hills Family General Practice in 2021. She has completed her Immunisation Certificate through the College of Nursing in 2021.
Kim is an experienced paediatric and adult nurse and works on Tuesday, Wednesday and Thursday. She enjoys the variety that General Practice brings and loves seeing patients grow and achieve their health goals. Kim prides herself on being a good communicator and is passionate about neonatal and paediatric care as well as preventative nursing. She is looking forward to meeting your family and working together to manage and facilitate your family's needs.
She is the proud mother of two young girls who keep her on her toes seven days a week.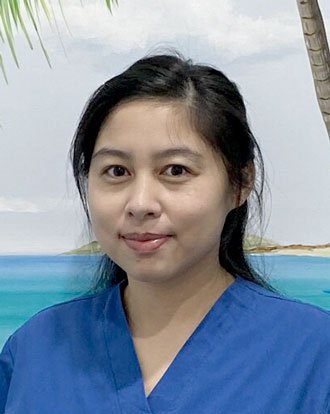 PING
Ping completed her Bachelor of nursing in 2008 at the University of South Australia. She worked in aged care for 5 years where she gained experience in wound care and chronic disease management. She started working in general practice in 2014, where she has also gained further experience in paediatric care.
Ping takes a holistic approach to patient care. She completed her national immunisation program training in 2017 and has been involved in the immunisation catch up program.
Ping joined the HFGP team in 2021. She loves working in general practice where she can use her nursing knowledge, warm personality and personal experience to help people. She wants you to know she may look young, but she's the proud mother of two children!
BELLA
Enrolled Nurse
Bella started her journey with us in January 2017 and throughout her years, you may have seen her in a few roles – starting off in her Medical Reception role, to becoming our Medical Practice Assistant, and now a qualified Enrolled Nurse. Bella completed her Enrolled Nursing course in September 2022, and you will see her in her pink scrubs around the practice.
Bella's commitment to her profession and her patients is a testament to her genuine passion for nursing. Whether you're seeking routine care, managing a chronic condition, or facing a medical challenge, she will support you every step of the way. Bella is a great communicator and listener. She will always work with you to achieve your optimal health and well-being.