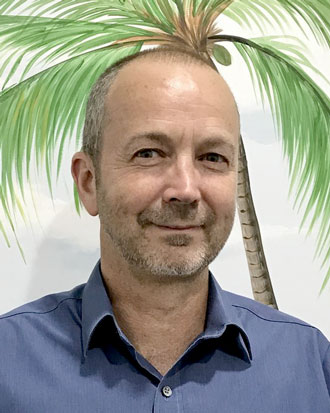 TIMOTHY PERRY
Pharmacist
Tim grew up in country NSW, completed his Bachelor of Pharmacy degree in Brisbane then moved to Sydney "temporarily" (30 years ago) to complete further studies. He owned and operated a community pharmacy for over 17 years. His pharmacy was focused almost entirely on helping older people stay as healthy as possible. After selling his pharmacy he began working more closely with the western Sydney Primary Health Network, WentWest, and is proud to be working with them to improve utilisation of the unique skills of Consultant Pharmacists working in General Practice.
Tim's mission is to help people stay as healthy as they can be by combining just the right amount of medication with realistic diet and exercise options. He has access to the world's largest collection of studies about vitamins and supplements and his happy to provide you with the latest evidence around herbs, vitamin and other "health food" items. If you have any questions about your medications or vitamins, or would like Tim to review your all your current medications, speak the the reception team, or ask your doctor.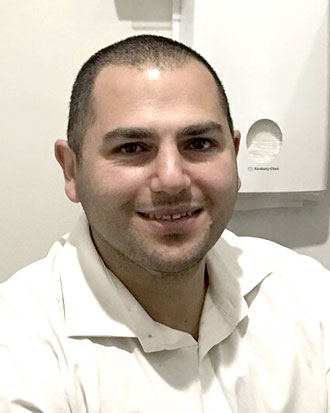 MATT ROUMANUS
General and Sports Podiatry
B. HSc. (USYD)
B. Pod (UON)
Matt has worked as a Podiatrist in the Hills region since 2013. He enjoys all aspects of Podiatry, with a special interest in paediatrics, diabetes management, biomechanics and sports injuries.
Whether it is helping children to walk straight or developing management plans to overcome chronic pain and niggling injuries, Matt thrives on challenges. Matt has worked with people just starting out on their health and fitness journey, people who are making a comeback to the sports arena and professional athletes who need to get back on the field ASAP.
Matt is very passionate about helping and empowering patients to become more knowledgeable about lower limb conditions. He prides himself on being able to communicate effectively and engages with several universities around Sydney to mentor future Podiatrists each year.
Away from work, Matt enjoys going to the gym, watching sports and family time (which is code for eating large amounts of Lebanese food).
Matt is available in the clinic on alternate Wednesdays. You can find out more about what Matthew offers by speaking to the GPs, or here