Diabetes care is complex, and there are many things we can measure that help us determine effectiveness of care.
Click on the graphs to enlarge them.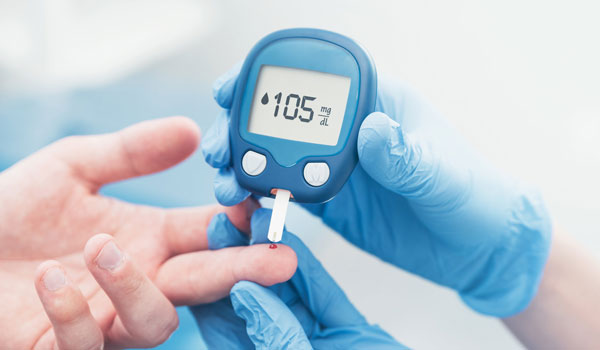 If you are living with diabetes, controlling your blood sugar is very important to prevent complications such as diabetic eye disease, diabetic kidney disease, and many more potential complications. One of the blood tests we often request is the HbA1c level. This test provides a guide to your "average" blood sugar levels over the previous three months, and is a measure of diabetes control.
Whilst the optimal level will vary and depend on each individual patient's circumstances, we feel that a reasonable goal for us is to get as many patients as possible to below a level of "8", and that we record HbA1c on as many patients as possible. Many individual patients will have targets lower than this, and it is important that you talk your GP and nurse about what level is right for you.
In addition to HbA1c, another important risk factor to control if you have diabetes is blood pressure. We know that patients who have diabetes and higher blood pressure multiply their risk of having heart attacks, eye disease and stroke. Controlling blood pressure is crucial – that is why we ask to check your blood pressure often and send you reminders to do so with your diabetes checks. If you are checking your blood pressure at home, which we encourage you to do, please let us know so that we can keep your records up to date.
These charts graph these measurements over time as a percentage of our "active" diabetic patients- (active patients are defined by the RACGP as those patients who attend our practice three times or more in two years).
We know we can improve- that is why we often send you reminders and ask you to come in to have these blood tests. We also know that we can help you improve the control of your diabetes, and why we ask you to change your medications and diet. We are open to feedback from you and look for ways to help us help you.
Quality Improvement at HFGP
Our Strategy One of the fundamentals of quality and safety in healthcare is to embed a strategy for continuous quality improvement and to never stop trying to become better. As part of our service, accountability and commitment to you, we believe that we should continuously look to improve and [...]