As many of our patients know, we continue to bring together a wonderful team of people who are all there to help when they need them. We encourage all of our patients to meet and partner with their team as required. We believe that team based care helps build the GP-patient relationship, and is designed to improve the quality and safety of the care we provide. Our practice team, which includes GPs, nurses, a medical practice assistant, a consultant pharmacist, a dietitian, a psychologist, and reception team, work together to ensure that you receive the advice and help that you need. Most importantly, we recognize that the most important part of the health care team is you, our patient.
As well as the care you receive from your GP, examples of the care that our team provides includes:
Childhood immunisation and developmental checks at concurrent appointments with the nurse and GP
Education about medications and certain conditions such as high blood pressure and asthma with Tim our consultant pharmacist
Dietary advice and education with Barbara our dietitian
Diabetes education with the nurse and/or GP
Diabetes clinics with your GP, nurse and hospital diabetes team
Care plans and review of your health needs with the nurse and/or GP
Coordination of services with your nurse and Nicola, our care facilitator
Blood pressure and other measurements and checks with Bella our medical practice assistant
Counselling and psychological therapy with Tehani our psychologist
Wound care by our nurses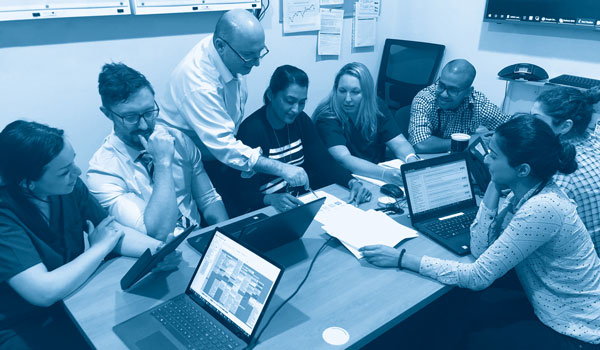 Integrated Care
Health systems around the world are looking for ways to integrate care between specialised hospital services and general practice. The more we in general practice can do for our patients, the less our patients need to move around the health system.
Case Conferencing
As a practice we have been partnering with Western Sydney Local Health District and our Primary Health Network Wentwest, and specifically teams at Blacktown and Westmead hospitals, to bring specialist care to you! One example is our Diabetes Clinic, where we meet with you, your GP, your nurse, Tim our pharmacist, and the specialist and diabetes educator from the hospital clinic, to discuss and help you manage your diabetes. Over the past couple of years these clinics have enabled us to learn how to better help patients living with diabetes, resulting in a much lower need to refer our patients elsewhere. We are also participating in Cardiology and Psychiatry clinics.
Care Facilitation
In addition to our case conferencing, we also have Nicola our care facilitator who helps us with our patients that need linking in with other required services. Although employed by Western Sydney LHD, she works very closely with our team in consulting with our patients who are living with more serious and complex illness. She helps us and our patients receive care in a more coordinated way and facilitates communication between us and the hospitals to which they may be admitted. She also helps by coordinating social and other community supports when it is required, and helps our patients with self management support.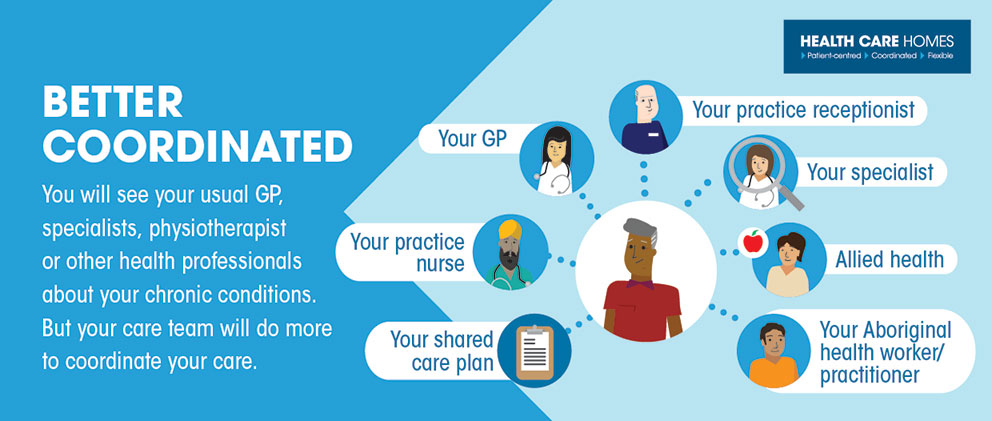 Health Care Homes
We are pleased to announce that we are one of the first Health Care Homes in Australia, a new Commonwealth initiative. We are enrolling patients into this program. As a Health Care Home, we look forward to building a stronger partnership with our patients and to continuously improve the service we provide.
As an enrolled Health Care Home patient, you will benefit from:
being cared for by a committed team led by your GP, who provide long term continuous care, and who will be there when you need them
being able to see your nurse and not necessarily needing to see your GP on every visit
better access to appointments
better coordination of care and help navigating the health system
help empowering you to look after your health and wellness
a shared care plan which links to other health professionals
a My Health Record
access to allied health when required and with a referral
email and electronic access to care
For more information, please visit the Commonwealth Department of Health website, download these brochures or fact sheets, or give us a call.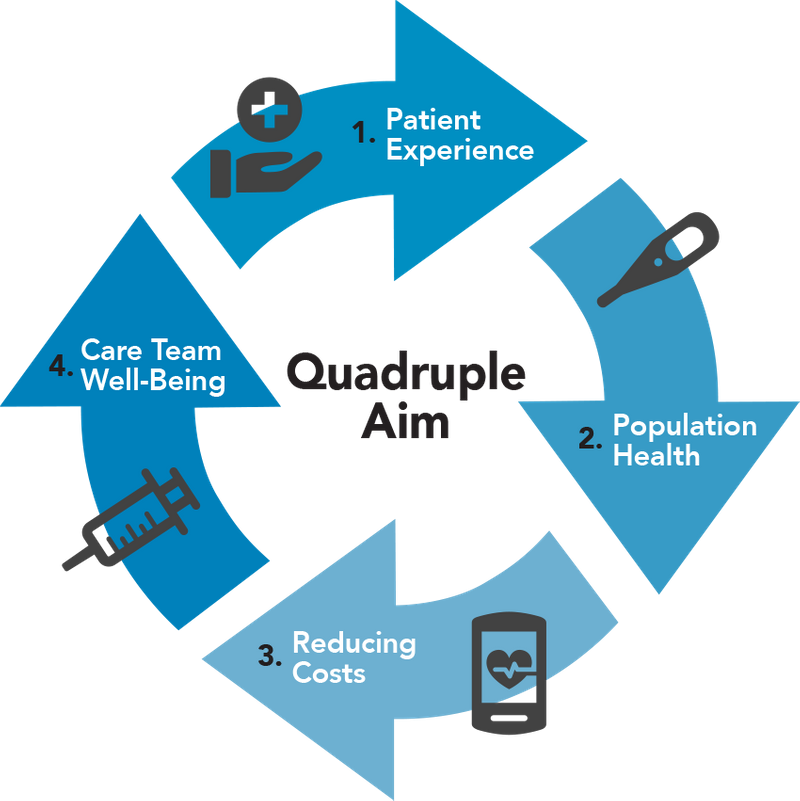 The Quadruple Aim
Systems around the world are also looking at ways to improve patient care and experience whilst doing so at a sustainable cost. Many years ago, the Institute for Healthcare Improvement (IHI) developed a framework for optimising health system performance. This framework, the Triple Aim, simultaneously attempts to achieve three dimensions: improving the experience of the patient; improving the health of populations; and reducing the cost of health care in the economy. Thomas Bodenheimer and Christine Sinsky added a fourth aim- the well being of the provider (and all staff members).
At Hills Family General Practice, the Quadruple Aim has become part of our purpose. We believe that everything we do should align with that purpose. We believe that looking after the best interests of our patients also means being stewards of the health system by encouraging prevention, adopting a wholistic approach to care, encouraging effective team based care and empowering patients to look after themselves. This type of care also brings us joy in practice. The Quadruple Aim drives the medical home concept in general practice.