We would like to welcome Matthew Roumanus (B. Podiatry, B. HSc), a podiatrist, into the practice. Matthew has experience in treating patients of all ages.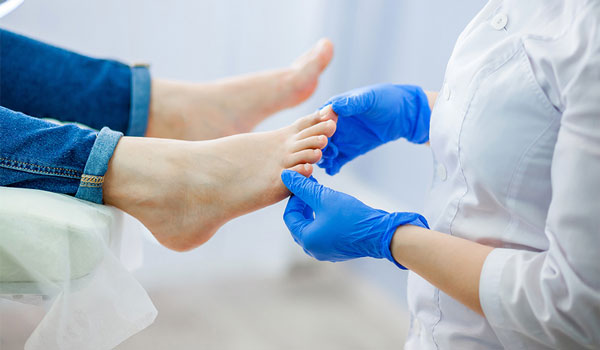 Seeing a podiatrist may help you if you have:
Foot and leg pain
Corns and Calluses
Toenail problems such as ingrown toenails
Foot arthritis
Diabetes
Walking issues
Problems with footwear
Need advice about orthotics
If you are unsure whether a podiatrist can help you please feel free to ask your GP, nurse, or team.
What can you expect at your appointment?
The typical duration for appointments is 30 minutes, however this can vary depending on the condition(s). Matthew will always try to stay on time. Matthew always begins with a chat to gather a comprehensive history and an understanding of your mutual goals. Then comes any necessary assessments or treatments. Often, Matthew may need to apply padding or taping, so please let him know if you have any allergies or if you are also seeing another health professional for the condition as this will likely impact our treatment plan.
Fees
Initial consultation – $90 (or $80 for pension and health care card holders) Subsequent consultation – $80 (or $70 for pension and health care card holders) Biomechanical assessments – $100
You do not necessarily need a referral to see Matthew. However, your health fund may provide a rebate to reduce these fees if you do. Also, if you have a valid Care plan (EPC) and referral from your GP, or if you are an enrolled Health Care Home patient, this will provide a Medicare rebate of $52.95 per visit (to a maximum of 5 visits per calendar year). Patients covered under DVA and NDIS are also accepted. Please discuss this with your referring GP.
Cancellations
Should you need to cancel, please provide at least 48 hours' notice. This allows us to offer the time-slot to other patients. A cancellation fee of 50% applies with less than 24 hours' notice and is payable prior to the next consultation. Please contact us if you have any questions. Matthew looks forward to meeting you and to be of assistance.